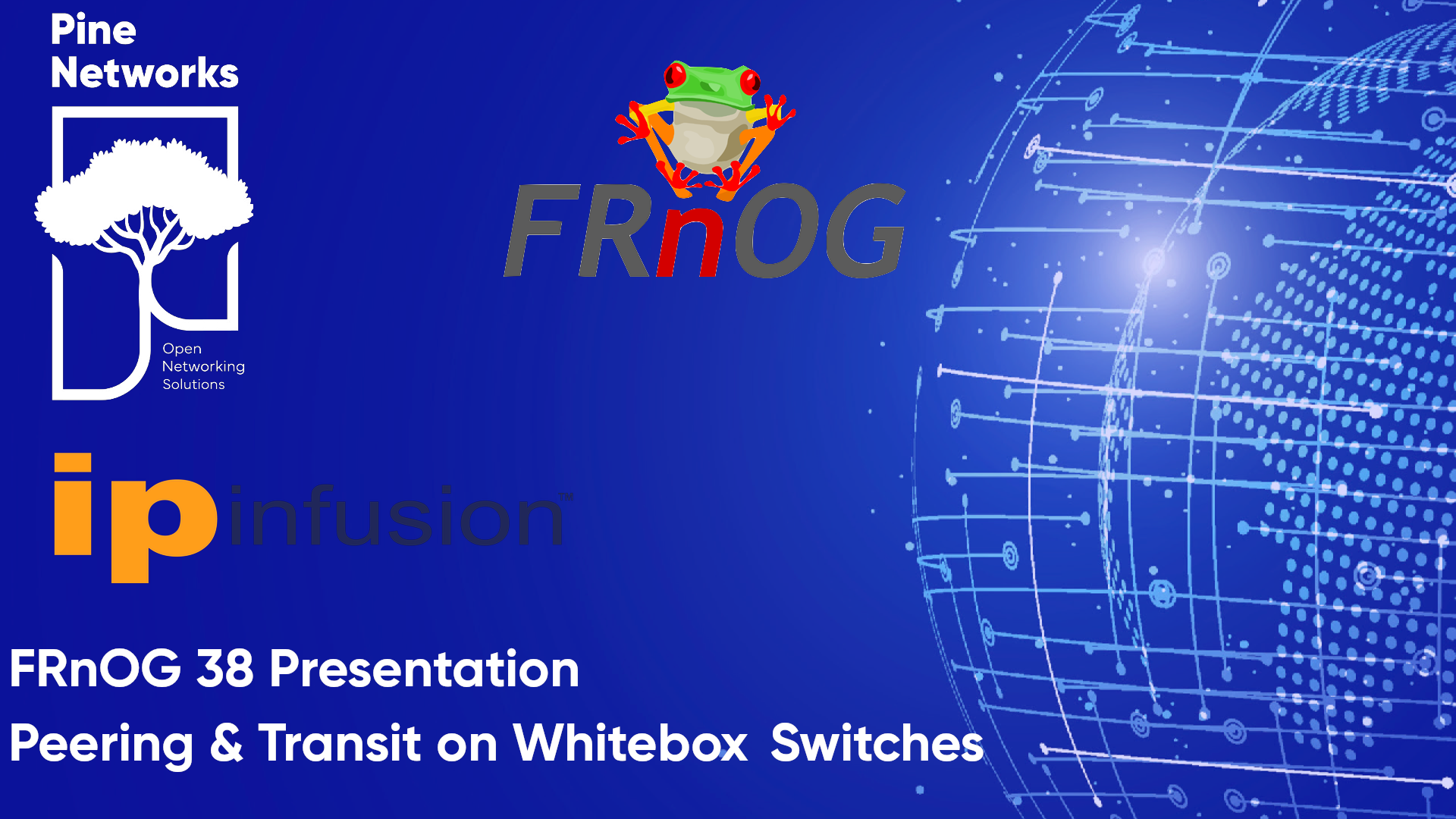 Pine Networks at FRnOG 38
We are thrilled to share our exciting experience at the recent FRnOG 38 , where Pine Networks  joined forces with our partner, IP Infusion. The event, held in the InterContinental Hotel in Paris, was a resounding success, bringing together over 400 IT/Networking experts and enthusiasts to delve into the latest developments in networking technologies.
At the event, we had the privilege of presenting the Open Networking model, emphasizing the powerful use case of peering and transit on whitebox switches. With the advances in merchant silicon (generic ASIC), Open Networking on whitebox hardware is reshaping the landscape of modern networking.
As sponsors of FRnOG 38, we were delighted to be at the forefront of fostering discussions and collaborations within the networking community. The event provided an excellent platform for knowledge exchange and networking, and we were thrilled to engage in stimulating conversations with fellow participants during the post-conference beer event.
For those who couldn't attend the event in person, we have made our presentation available in both video format and PDF. You can view the video below. The video is in French however English subtitles are available in the YouTube Settings.
Thank you to the FRnOG team for organizing such a successful event and to all the participants for their enthusiastic engagement. Stay tuned for more exciting updates and developments from Pine Networks as we continue to drive innovation and excellence in the networking sphere.