Don't loose sight of your network infrastructure!
Today's networks are incredibly large, consisting of thousands of network elements. The capability to monitor the network and to have visibility on key performance indicators such as bandwidth utilisation, CPU load, memory utilisation, temperature sensors and so on is critical to organisations.
Pine Networks provides network monitoring solutions customised to your needs that provide you visibility on the data important to your network engineering teams.
Pine Networks' Performance Monitoring and Observability solution monitors your IP & transport networks and IT infrastructure enabling you to be proactive and to detect problems before they occur.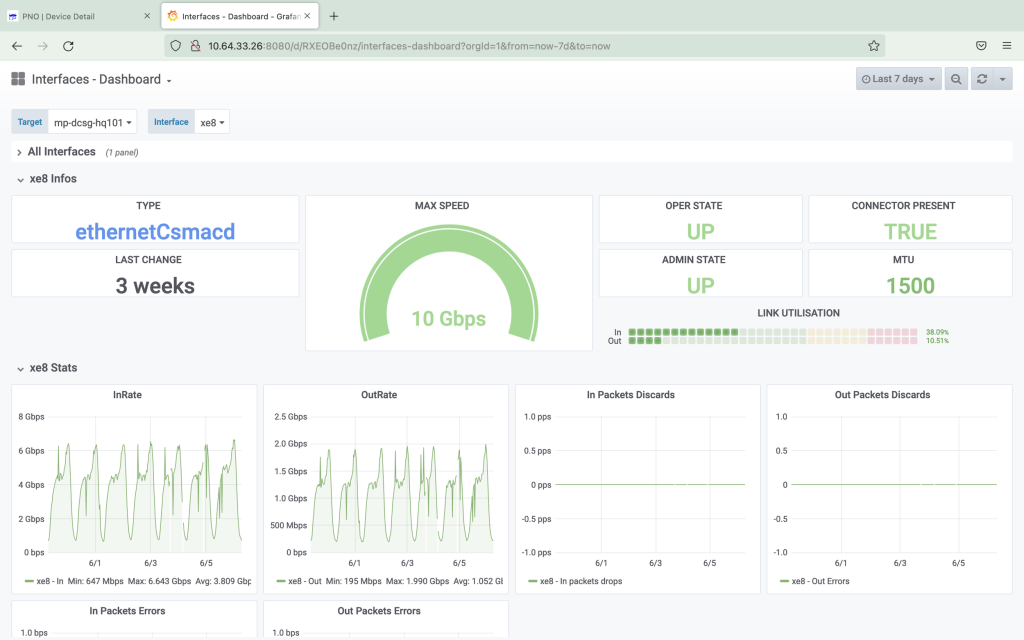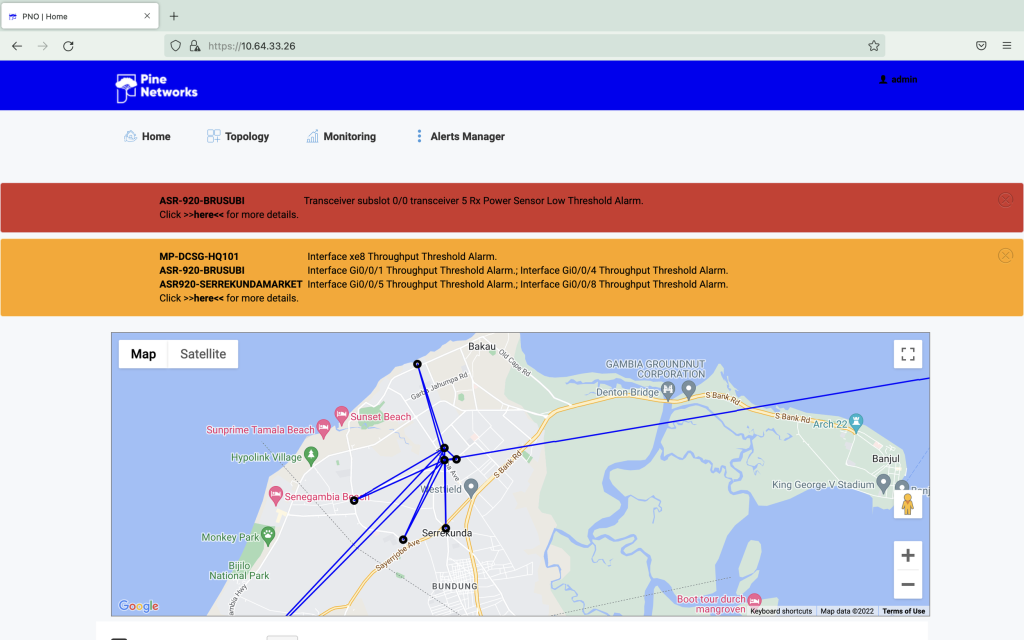 Discovery, Visibility and Alerting
Pine Networks monitors your traditional and disaggregated networks providing a single pane glass of all your network devices from access, aggregation, core and data center. We provide you the following capabilities:
Devices, topology and links discovery.
Up-to-date inventory view of the entire network coupled with search capability.
Custom dashboards to view bandwidth utilisation, CPU/memory utilisation, environment data and much more.
Notification and alerting based on changes you deem important.
We provide you all the information you need to better monitor you network so you identify and resolve network issues faster.
Contact us to talk about your specific requirements.
Pine Networks Orchestrator provides you a detailed view of your network so you can plan better, resolve issues faster, and focus on what's important.