In this article of the Disaggregated Networking Blog we will introduce the IP Infusion Network Operating System for disaggregated IP and transport networks.
Open Compute Network Operating System or OcNOS is IP Infusion's Network Operating System for Whitebox switches. OcNOS is installed using ONIE (Open Network Install Environment) which comes as the factory default with whitebox/Open Networking/Open Compute hardware. ONIE is an open source initiative that defines an open "install environment" for modern networking hardware. It enables an open networking hardware ecosystem where end users have a choice among different network operating systems. Refer to www.onie.org for more information.
OcNOS runs on a large number of whitebox hardwares from various vendors such as Edgecore Networks, UfiSpace, Dell, Delta and Celestica. One of the main advantages we noticed in OcNOS is that the same software is used in different parts of the network: cell site gateway, MPLS provider edge / aggregation router, data center switches, OLT and optical transport. Below are few examples of whitebox hardware we selected to showcase various applications (the list is not exhaustive and new whitebox models are regularly added):







Dell Technologies S5296F-ON
As per the OcNOS official documentation, the major components of OcNOS are grouped into these categories:
The Management Interface that is used to configure and operate the OcNOS routing and switching protocols.

Protocol components, which include:

Layer 2 Protocols

Layer 3 Protocols

Multi Protocol Label Switching Protocols

Multicast Protocols

Service components, which include:

Unicast Routing Information Base Module

Layer 2 Multicast Module

Layer 3 Multicast Module
In terms of features and fonctionality, OcNOS supports the majority of features and protocols needed for mobile/fixed backhaul, MPLS metro network and data center: layer 2 switching, layer 3 routing protocols (OSPF, ISIS, BGP), MPLS, LDP, RSVP-TE, Segment Routing, EVPN with MPLS, VxLAN with EVPN, synchronization & timing, PCEP and so on.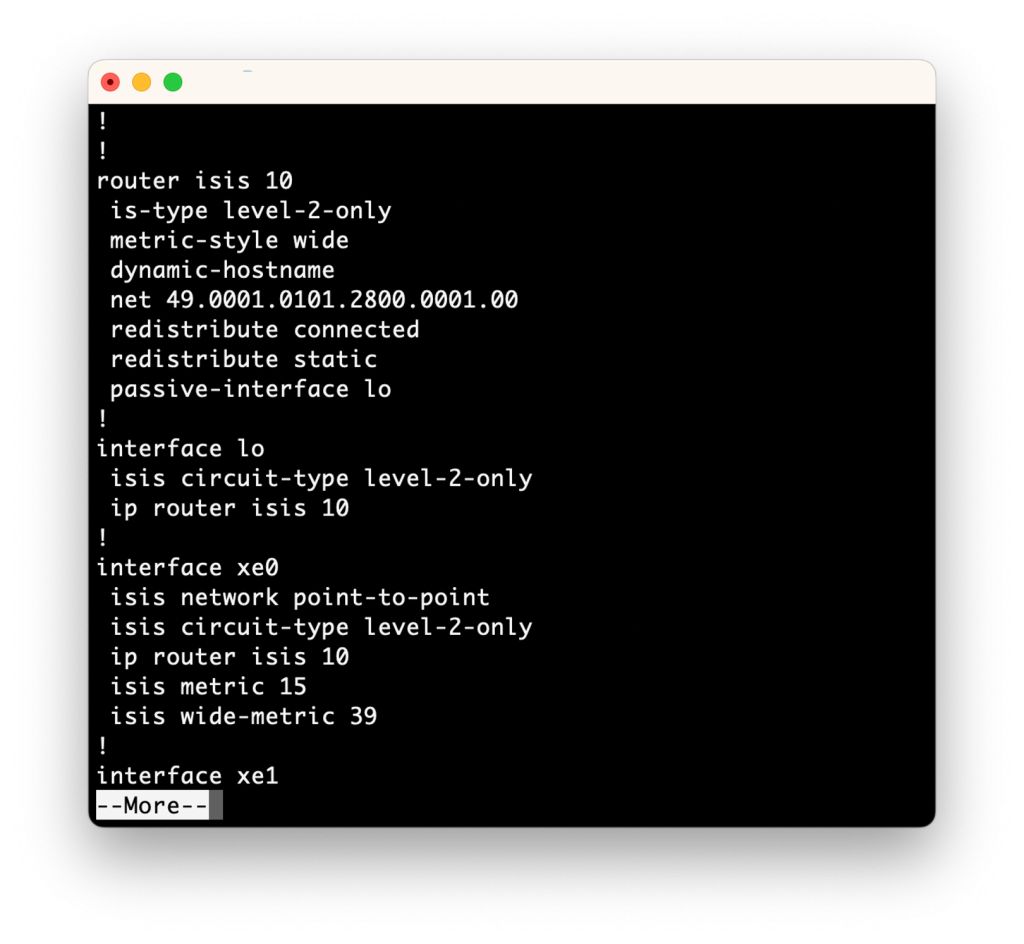 With regards to the Command Line Interface, the OcNOS CLI is very "Cisco-like" and follows the the industry standard Command Line Interface (CLI).
The first time we got our hands on an OcNOS powered router it took us only a couple of hours to get familiar with the CLI.
Another interesting point is that the CLI is the same whether you are running OcNOS as a cell site router, aggregation router, data center switch or optical packet transponder.
As a system integrator and an IP Infusion channel partner we implemented OcNOS based solutions in multiple customer networks. In each network we had to interoperate with various IP vendors such as Cisco, Huawei, Nokia and others. In the majority of cases interoperability with other vendors on various protocols has not been an issue. In future articles we will talk about real use cases where OcNOS interoperate with 3rd party solutions.